Michigan attorney in Antrim County case: Trump should act on Dominion voting equipment audit
byDaniel Chaitin    Updated Dec 14, 2020, 10:46 PM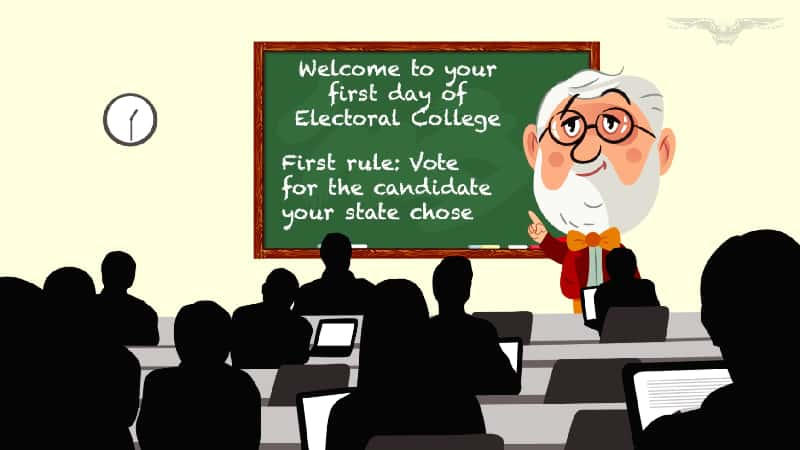 A Michigan attorney said he hopes President Trump will act on the findings from a forensic audit of Dominion Voting Systems equipment in Antrim County that was released on Monday thanks to a judge's ruling.
Matthew DePerno, who is representing an Antrim County resident behind a lawsuit challenging a local marijuana retailer proposal, told Newsmax TV on Monday that he knows the White House has the report, which has been disparaged by Michigan state and Dominion officials, "and I hope they read it and understand how significant the findings are."
Although the Electoral College certified President-elect Joe Biden's victory on Monday, DePerno told host Greg Kelly that "this is not over," pointing to a section in the report that addresses a 2018 executive order on foreign interference that allows the director of national intelligence 45 days after the election to assess information indicating that a foreign government or someone acting as an agent for a foreign government to interfere in an election and deliver a report to the president and certain members of the Cabinet. Such a review would examine "the extent to which any foreign interference that targeted election infrastructure materially affected the security or integrity of that infrastructure, the tabulation of votes, or the timely transmission of election results," according to the order.
The Antrim lawsuit is a challenge against a local marijuana retailer proposal that passed by a slim margin following a retabulation not factoring in three damaged ballots. But Trump's legal team, led by former New York City Mayor Rudy Giuliani, drew attention to it because of the Dominion hardware forensic audit and a snafu weeks earlier in which votes were found to be counted incorrectly in unofficial results in the Republican-leaning county.
Officials determined that human error on the part of the Antrim County clerk was to blame, in particular a failure to update software that resulted in 6,000 votes erroneously being tabulated for Biden rather than Trump. The report produced by cyberfirm Allied Security Operations Group said the Dominion equipment examination revealed an error rate of 68.05%, which the assessment said is far above the "allowable election error rate established by the Federal Election Commission guidelines" at 0.0008%, and "demonstrated a significant and fatal error in security and election integrity."
Dominion, which began as a Canadian company that was later incorporated in the United States, denies that it is controlled by any foreign national or any involvement in a vote-switching scheme as alleged by Trump's allies, such as attorney Sidney Powell, and the report produced by Allied Security Operations Group.
High-level members of Trump's own government, including outgoing Attorney General William Barr, have said they have not seen evidence to support claims of widespread voter fraud. The Homeland Security Department's cybersecurity agency released a joint statement declaring: "There is no evidence that any voting system deleted or lost votes, changed votes, or was in any way compromised."
Still, DePerno said Trump, who tweeted in response to a media report on the findings: "WOW. This report shows massive fraud. Election changing result!", should consider his options.
"We hope that we've given him something to go on here based on our investigation because if this happened in Antrim County and with these machines, there's 48 other counties in Michigan that used the same machines, and there's hundreds of counties across the country that also use them. And foreign interference like this needs to be dealt with, and I think the president will take action," he said.
###################