Republicans expand probe into Dominion Voting Systems after Michigan counting snafu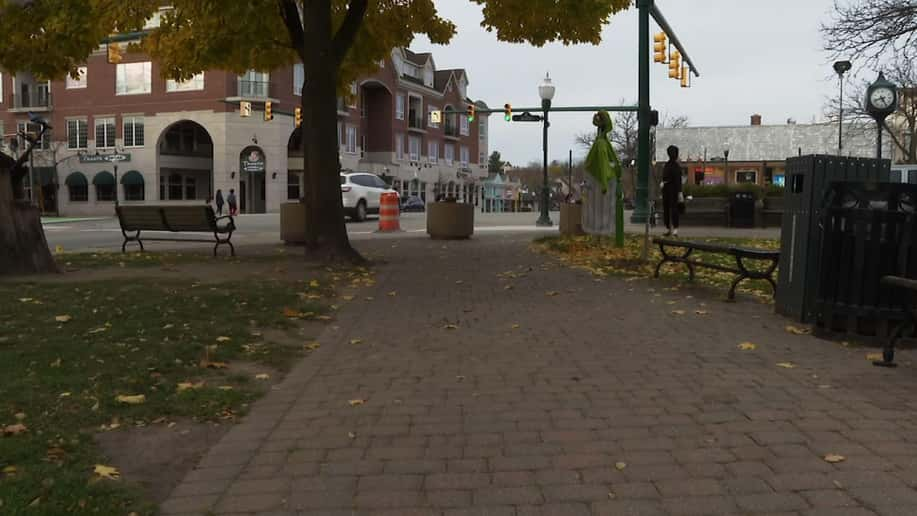 DETROIT — Republicans are probing more Michigan counties and suggesting investigations in Nevada and Arizona to determine whether further Dominion Voting Systems technology errors caused votes to be counted incorrectly.
Tony Zammit, communications director for the Michigan Republican Party, told the Washington Examiner on Saturday that the GOP is working across the Wolverine State to find out if other counties experienced similar issues to Antrim County.
"Our team is currently reaching out to county clerks across Michigan as well as going through election results in each of the counties which use this software to see how widespread this error may be," Zammit said.
A failure to update software caused a glitch in one Michigan county, resulting in 6,000 votes erroneously being tabulated for Joe Biden rather than President Trump.
Michigan Republican Party Chairwoman Laura Cox claimed during a Friday news conference that 47 of Michigan's 83 counties "used this same software in the same capacity" as in Antrim County, where the temporary issue occurred. During the briefing, Cox also called upon counties that use the Dominion Voting Systems software "to closely examine their result for similar discrepancies."
The voting systems provider has contracts in all of the key swing states in which Trump's campaign team is mounting legal challenges, and Republicans in two of those Southwestern states, Arizona and Nevada, also have their eye on the system.
"What does this mean for Nevada? We need answers," the Nevada Republican Party said in a tweet on Friday in response to a tweet about Dominion being used in the state.
"If there is a glitch that's built into the software system, it'll be shown and it's easy to define that," Republican Rep. Paul Gosar of Arizona, who has helped lead the charge for the Trump campaign election disputes in the state, told the Epoch Times. "I think this is a great exercise to get back the trust of the American people."
A well-placed source with knowledge of the Michigan Republican Party's post-election plans told the Washington Examiner that legal action related to Dominion Voting Systems is still on the table, although the individual did not provide further details.
The Michigan Department of State pushed back on Cox's claims, as well as those of Republican National Committee Chairwoman Ronna McDaniel, who also spoke about Dominion Voting Systems. It laid the blame on human error because the update had not been performed.
"The erroneous reporting of unofficial results from Antrim County was a result of accidental error on the part of the Antrim County Clerk," the office said in a statement. "The equipment and software did not malfunction and all ballots were properly tabulated. However, the clerk accidentally did not update the software used to collect voting machine data and report unofficial results."
The state went on to point out that even if the "error in the reported unofficial results had not been quickly noticed, it would have been identified during the county canvass."
In Nevada, Clark County Registrar of Voters Joe Gloria did not address the Dominion voting system specifically but said that there are multiple measures in place to ensure accurate results, including a bipartisan certification board that includes citizens.
"All of our equipment here in Clark County is federally certified for use on the voting machine side as well as the tabulation software," Gloria told the Washington Examiner on Saturday. "We've done everything correctly. We're now performing our post-election audits where we have to get certified the software on our voting machines and also verify paper trails."
The Washington Examiner reached out to Dominion for comment.
The error with the voting system in Antrim County is just one of a series of issues and complaints that Michigan Republicans have lodged since Tuesday's election. The state party has said the election results in Detroit might be compromised because it claims that absentee ballots were tabulated improperly.
Trump's team filed a lawsuit in Michigan court the day after the election, alleging that a plaintiff who was "credentialed and trained as an election challenger" was "excluded from the counting board during the absent voter ballot review process."
Another lawsuit asserted that in Wayne County (where Detroit is located), some ballots that were unable to be read by a machine and thus had to be transposed by hand onto a new blank ballot were transposed with no Republican inspector present in violation of state law.
The state GOP also said that it referred a whistleblower complaint to the Justice Department from a Detroit city employee who claimed that she was directed by other employees to improperly change the dates on ballots. The Washington Examiner reached out to the U.S. District Court for the Eastern District of Michigan.
Courts in Michigan ruled against both lawsuits, and the Michigan Department of State has fervently and unequivocally denied claims of any wrongdoing in Detroit or elsewhere.