Trump Blasts Exaggerated Media Claims Of "Russia, Russia, Russia" In Cyberattack After Seeing Intel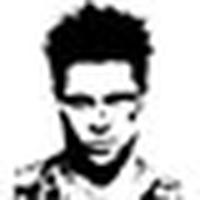 by Tyler DurdenSaturday, Dec 19, 2020
update: Contradicting Pompeo's earlier Friday statement during a conservative talk radio interview wherein the Secretary of State alleged Russia was "pretty clearly" behind the cyberattack of multiple US federal agencies, Trump lambasted the prematurely emerging narrative in a Saturday morning tweet.
"Russia, Russia, Russia is the priority chant when anything happens" he said, while calling the cyber hack "far greater in the Fake News Media than in actuality" after being thoroughly briefed by US intelligence officials on the matter.
We noted earlier that this increasingly looks more like a last-ditch effort to revive the previously failed Russiagate narrative.
Trump continued in a follow-up tweet to slam mainstream media's attempt to flip the script away from China.
Though Pompeo had earlier pointed the finger at Russia in what was the first high level administration explicit blaming of the Kremlin, it will be interesting to see if that's walked back when the State Department formally weighs in on the alleged major cyberattack.
Meanwhile…
* * *
Secretary of State Mike Pompeo has become the first top level Trump administration official to come out and specifically blame Russia for what was widely reported this week as a "massive cyberattack against multiple US federal agencies" including the agencies which oversee America's nuclear arsenal, namely the Energy Department and the National Nuclear Security Administration.
Without offering any evidence or specifics, Pompeo said Russia was "pretty clearly" behind the cyberattack during an appearance on the conservative talk radio Mark Levin Show.
"I can't say much more, as we're still unpacking precisely what it is, and I'm sure some of it will remain classified. But suffice it to say there was a significant effort to use a piece of third-party software to essentially embed code inside of US government systems and it now appears systems of private companies and companies and governments across the world as well," Pompeo explained.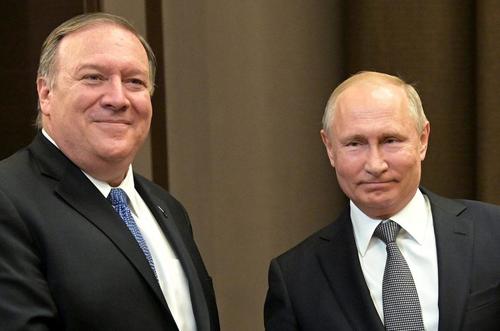 "This was a very significant effort, and I think it's the case that now we can say pretty clearly that it was the Russians that engaged in this activity," he added.
Pompeo was then pressed on whether or not Trump is mulling a particular response, to which Pompeo responded, "a wiser course of action to protect the American people is to calmly go about your business and defend freedom."
But again noticeably absent was definitive proof from the administration that Russia was behind the hack, which was in progress for months. The slew of headlines linking Russia to the breach out this week also without fail contained language typically located deep into the stories noting proof or evidence was yet to be forthcoming.
A number of independent media pundits said this looks like possible last-ditch efforts to revive the previously failed Russiagate narrative.
The hack was reported starting a week ago with the Washington Post alleging Russia-backed hackers were behind it, after Texas-based IT infrastructure provider SolarWinds' Orion Network Management products used across several industries and government applications was breached earlier in the year.
"The compromise of SolarWinds' Orion Network Management Products poses unacceptable risks to the security of federal networks," said US Cybersecurity and Infrastructure Security Agency (CISA) acting director, Brandon Wales. The agency had issued an emergency directive to federal and civilian agencies to review their networks for suspicious activity and to disconnect or power down SolarWinds Orion products immediately.
Trump will now be under pressure to "do something" no doubt. This could take the form of sanctions on Russian agencies. The Washington Post previously confirmed that the FBI is now specifically investigating groups believed connected to the Russian Foreign Intelligence Service, SVR.
Russia vehemently denied any involvement and earlier brushed off the allegations. "Once again, I can reject these accusations," Kremlin spokesman Dmitry Peskov said. "If for many months the Americans couldn't do anything about it, then, probably, one shouldn't unfoundedly blame the Russians for everything."
###############