Chicago Shuts Down Its Business District Overnight This Weekend Due To Continued Riots And Looting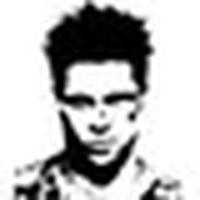 by Tyler Durden  Sat, 08/15/2020
Chicago mayor Lori Lightfoot desperately wants the world to believe that she has the situation in her city under control and that she doesn't need help from the federal government – nor would she ever need it from President Trump.
But while she puts that facade on during interviews and press conferences with national media, the reality of constant looting, rioting and crime in Chicago continues to unfold; as do its consequences. 
For example, this weekend, the city will shut down its Central Business District overnight, effective at 9PM each night. The decision comes "in the wake of looting and unrest downtown, on the Magnificent Mile, and in Streeterville, River North, and the area near North and Sheffield avenues," according to CBS Chicago.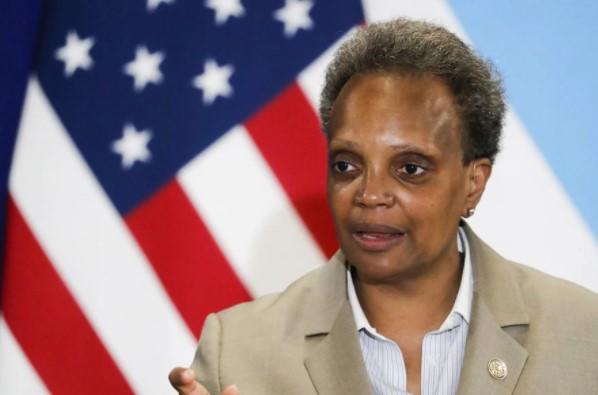 The details of the shutdown, according to CBS, include:
Lake Shore Drive will be closed between Fullerton Drive and the Stevenson Expressway, and the inbound ramp at Belmont Avenue will also be closed;
All Chicago River bridges will be up by 9 p.m., except LaSalle Street, Harrison Street, Lake Shore Drive, Columbus Drive, Kinzie Street, Grand Avenue, and the Ida B. Wells/Congress Bridge, which will be open going west toward the Eisenhower Expressway only;
Residents and employees of area businesses may access the Central Business District at Harrison Street, Chicago Avenue and Halsted Street, Roosevelt Road and Canal Street, Kinzie Street and Halsted Street, and LaSalle Street.
On the Dan Ryan and Kennedy expressways, all ramps from Roosevelt Road to Division Street will be closed in both directions;
Chicago Transit Authority rail service will be shut down between Fullerton Avenue and 47th Street and east of Halsted Street. But service will remain operational, but some buses will be rerouted by bridge and street closures.
Divvy bikes will not be available in the area bounded by North Avenue, Ashland Avenue, Cermak Road, and Lake Michigan.
Chicago Police will be stationed at entrances to the perimeter of the area, the report says. Residents and workers will need to show identification to prove they live or work in the area.
The city has also implemented a "Neighborhood Protection Plan" throughout communities to supplement Chicago Police.
Recall, it was less than a week ago we reported that Chicago's mayor had flipped out on a journalist for simply repeating what Police Chief David Brown had said moments prior: that looters are emboldened by the city's lax response.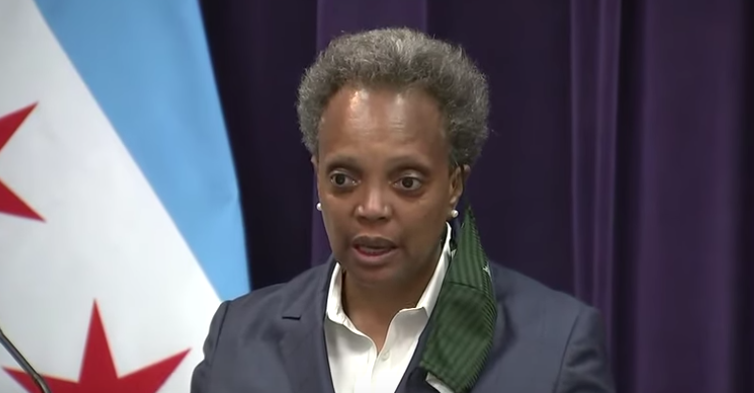 Chief Brown had said: "These looters, these thieves, these criminals are emboldened by no consequences in the criminal system. They get released. Many charges get dropped. And so they feel emboldened to do it more, do it more. That is not a consequence of the officers' not making the arrests. The officers are making the arrests. The consequences are once prosecution and sentencing comes up, there's no consequences. So we would argue that let's have the criminal justice system here deliver a strong message to these criminals that there will be consequences for your behavior."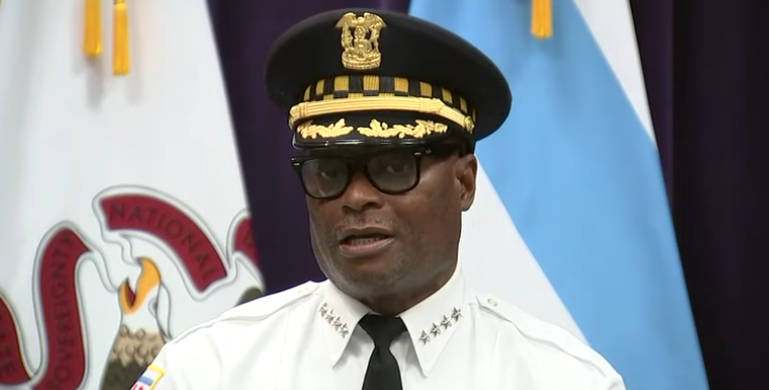 The reporter then asked: "It almost sounds as though you're saying this is… the reason this happens is that the courts and the prosecutors were not doing their job. That they were going too easy on the looters from the last time around."
Chief Brown responded: "Don't take it from me, just go by what's been done. There were no consequences for the people arrested."
Mayor Lightfoot, then clearly triggered, follow up by saying: "Don't bait us. Do not bait us. Do not bait us. This is a serious situation. People are concerned about their safety. Officers are concerned about their safety. So don't bait us. What we're saying is, as a result of what happened last night there have to be consequences."
"We've got teams of people that are aggressively out there, identifying the people responsible, looking at the plates, and we're going to bring them to justice. But when we do, and we do make those arrests, our expectation is that this is going to be treated with the level of seriousness that it should be. Period. Don't try to bait us, mischaracterize, pittin' one against the other, we're not playin' that. We are in a serious situation here, and we need a serious response. That's what we're sayin' period."
You can watch the exchange here:
Source Link https://youtu.be/0Oe5oNBRFoY
###############