CDC CAUGHT LYING: UNVACCINATED IS "MILLIONS" MORE!
December 19, 2021
The CDC Caught in their Own Lies: The Unvaccinated in the U.S. for COVID-19 is "Millions" More than Originally Reported
For almost a year now I have been stating that the CDC has been lying to the public about the COVID-19 shots, using their own data from VAERS to prove it. Now the corporate media is reporting the same thing: the CDC's statistics on COVID-19 "vaccines," in this case the total amount of people in the U.S. who are "vaccinated" with a COVID-19 shot, have been overstated by "millions." Yahoo News reports: "The U.S. government has overcounted the number of Americans who are at least partly vaccinated against the coronavirus, Bloomberg reports. Why it matters: Millions more people than initially thought are unprotected as coronavirus infections, hospitalizations and deaths are rising across the country. Three states — Illinois, Pennsylvania and West Virginia — found enough over-counting of first shots to indicate millions of unvaccinated people had mistakenly been counted as having received a dose." What's especially interesting is that the corporate news report quoted two state officials who admitted that the data from the CDC was worthless. James Garrow, a spokesperson for the Philadelphia Department of Public Health, which has worked with the state to blend data sets for a more accurate view of vaccination trends, said "we don't have any faith in the numbers on the CDC website, and we never refer to them." "The truth is, we have no idea," said Clay Marsh, West Virginia's Covid czar. This news comes out the day following a report published by The Exposé that the UK Government was lying about the number of unvaccinated and that instead of 5 million unvaccinated in the UK, they now admit that it is 23.5 million who have refused the jab, over 40% of their population. This cannot all be a "coincidence," so we need to ask the question: Why are they suddenly admitting this?
Recent News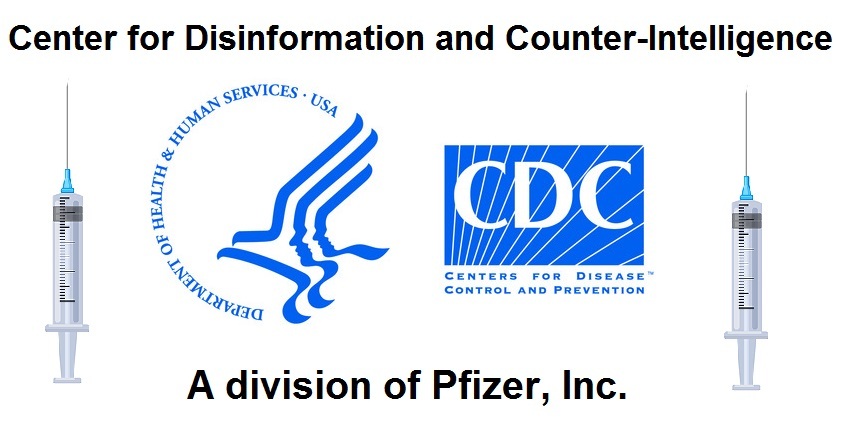 For almost a year now I have been stating that the CDC has been lying to the public about the COVID-19 shots, using their own data from VAERS to prove it. Now the corporate media is reporting the same thing: the CDC's statistics on COVID-19 "vaccines," in this case the total …