Eight of nine mismatched signatures accepted in Nevada mail-in ballot experiment: Report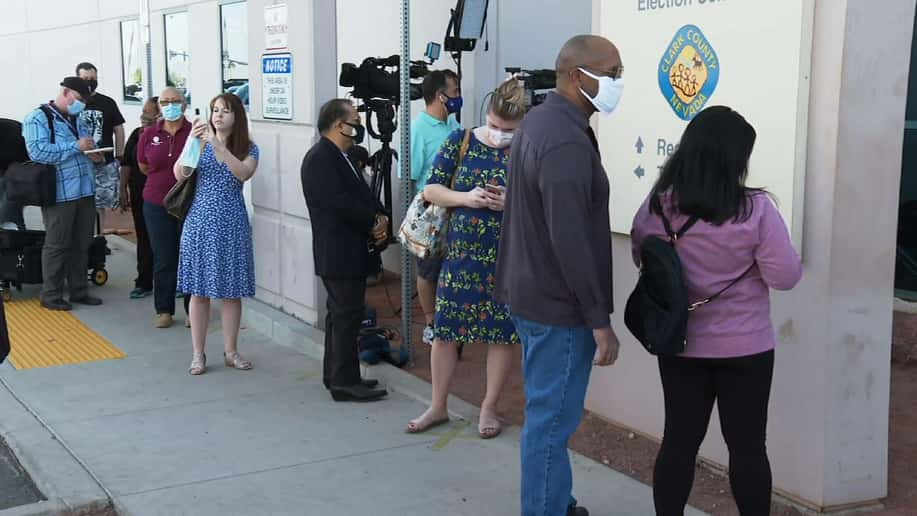 An experiment testing the veracity of Nevada mail-in ballot signature verification reportedly resulted in an 89% failure rate, raising concerns about the integrity of the state's rapidly implemented universal mail-in ballot system.
Las Vegas Review-Journal columnist Victor Joecks said in a Thursday article that he had nine people use his handwriting rather than their own for mail-in ballot signatures.
"I wrote their names in cursive using my normal handwriting. They then copied my version of their name onto their ballot envelope. This two-step process was necessary to ensure no laws were broken," Joecks said.
The result contradicted assurances from Nevada officials that signature verification, the process of matching a voter's signature on file to the signature on the ballot, would prevent fraudulent ballots from being counted.
"Eight of the nine ballots went through. In other words, signature verification had an 89% failure rate in catching mismatched signatures," Joecks said.
Joecks did not reveal photos of the signatures used on the ballots or the names of those who participated.
Nevada lawmakers in August changed the law to send a mail-in ballot to every voter on the state's rolls.
That resulted in dead voters and voters who had moved receiving mail-in ballots. Photos posted on social media show stacks of mail-in ballots sitting out in the open. Many pro-Trump Nevada protesters told the Washington Examiner last week that they received other people's mail-in ballots.
President Trump's campaign has long argued that universal mail-in ballots are vulnerable to fraud.
A lawsuit from the Trump campaign says that elections administrators in Clark County, which accounts for the vast majority of voters in Nevada, lowered settings on a signature verification machine so that it would accept ballots with just a 40% signature match to the one for the voter on file.
"County officials aren't working proactively to determine whether unscrupulous actors abused this vulnerability in a widespread fashion," Joecks wrote. "If a criminal doesn't admit he committed voter fraud, Clark County is unlikely to find out about it. Willful ignorance isn't an election security strategy."
"It's unclear how much voter fraud took place in Nevada. But it's clear signature verification isn't the fail-safe security check elections officials made it out to be," he concluded.