Spelling It Out: Portland Arson Suspect ID'd By Tattoo Of His Name
The Department of Justice announced Tuesday it has arrested a rioter that they identified because of video of destruction at the Justice Center in downtown Portland. The DOJ claims the man was videotaped shirtless – with his last name tattooed across his back.
32 year-old Edward Thomas Schinzing has been charged with using fire to maliciously damage or destroy the Justice Center in downtown Portland on May 29, 2020.
Based on a preliminary review of publicly-available videos from YouTube, Twitter, surveillance cameras, and still photos posted online, about 30 individuals entered the Justice Center through the broken windows. The individuals spray-painted portions of the office; damaged computer and other office equipment, furniture, and interior windows; and started fires.

Among those who entered the Justice Center, Schinzing was identified by a comparison with a jail booking photo and a distinctive tattoo of his last name across his upper back. Schinzing spread a fire that started near the front of the office by lighting additional papers on fire and moving them into a drawer of a separate cubicle.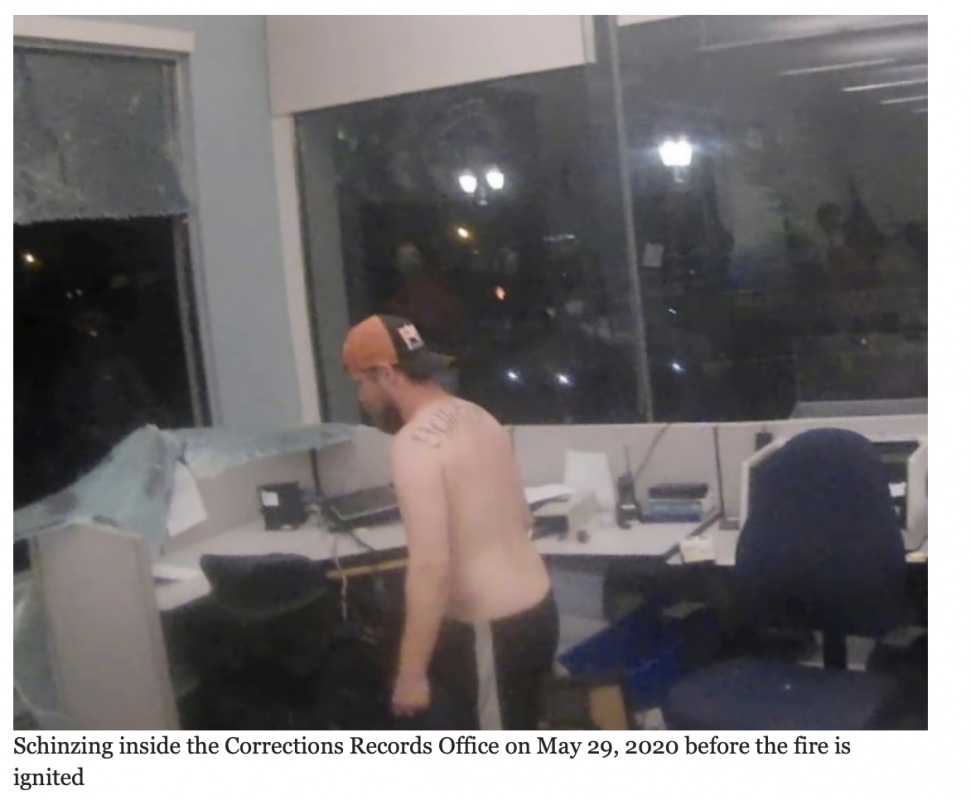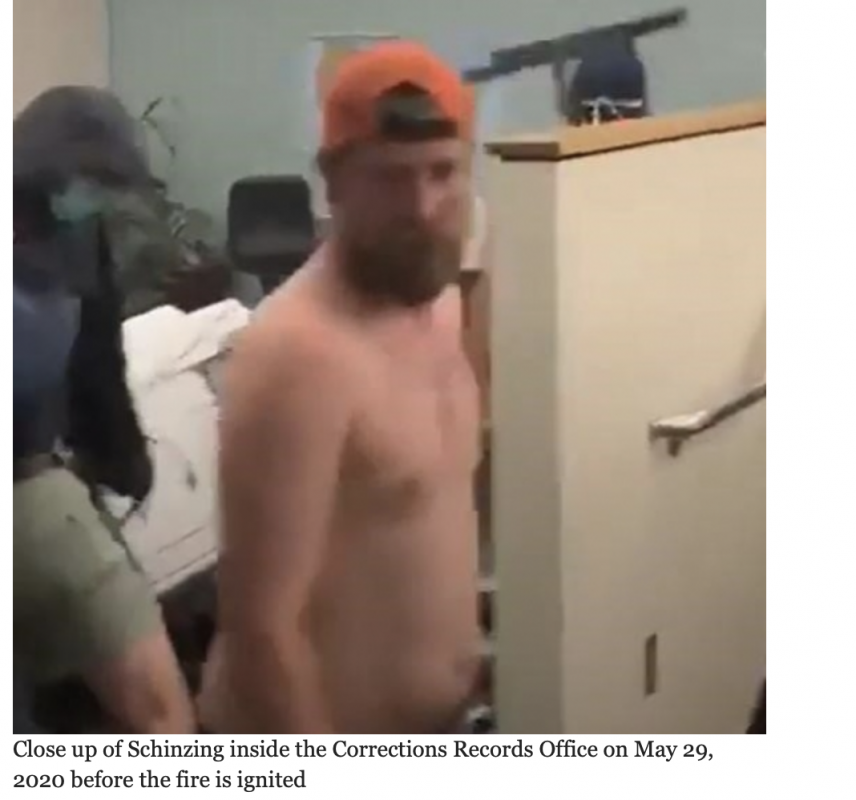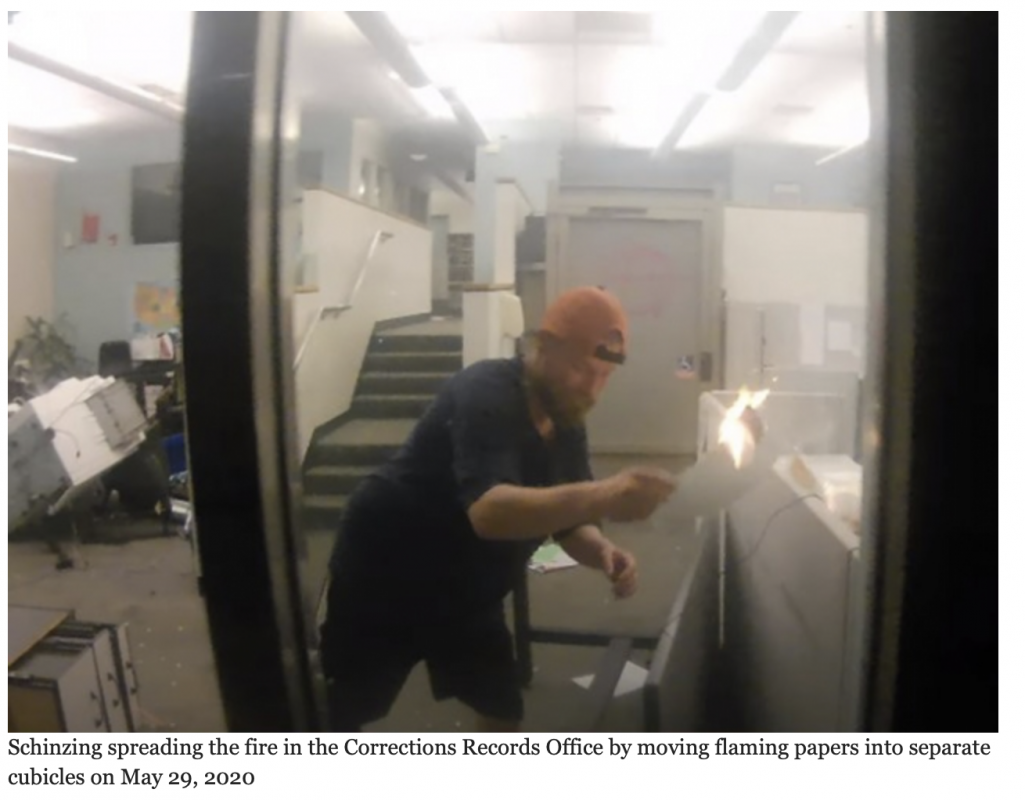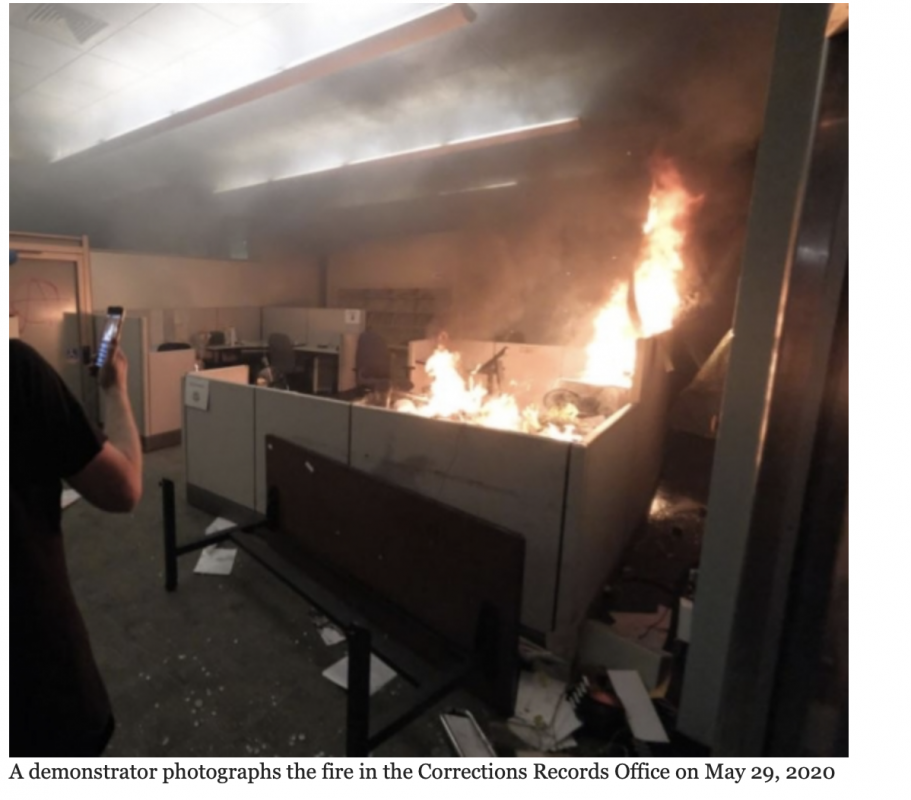 Schinzing could face up to 20 years in jail.
Suspected Portland arsonist ID'd by tattoo of his name, feds says https://t.co/ThturLQpbQ pic.twitter.com/7gZ5DifaXt

— New York Post (@nypost) July 29, 2020