The Curious Case of Trump's Illness Baffles Pundits Left and Right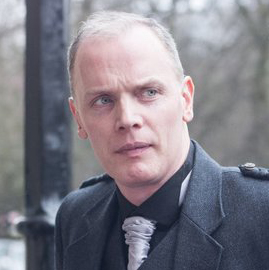 By James Fitzgerald
The world views US President
Franklin D. Roosevelt as a renowned leader who steered America through the
Great Depression and second world war, but during his tenure the public was
scarcely aware that he was unable to walk unaided — after being struck by polio
in 1921— and was wheelchair bound behind closed doors. The Secret Service would
routinely seize and destroy photographs that showed him in a weakened state and
the press were asked to portray him as strong and virile. And so the illusion
of physical stature endured.
Today the media has a quite different relationship with POTUS, and yet here again the public is faced with illusory narratives that rely on the same tricks and omissions. On October 2, President Trump was admitted to Walter Reed National Military Medical Center after being diagnosed with Covid-19 the previous day. The First Lady, Melania, had also received a diagnosis. POTUS tweeted "Tonight, @FLOTUS and I tested positive for COVID-19. We will begin our quarantine and recovery process immediately. We will get through this TOGETHER!"
Trump appeared in a limousine on Sunday, with suit and mask, waving to well-wishers outside. Some corporate media outlets preferred to call them "demonstrators". Newspapers had been perplexed by the mixed signals from the President's doctors and advisers over the state of his condition, despite his doctor saying that the president was "doing very well".
Read More